14.12.2017
How to open a wallet bitcoin?
How To Set Up a Bitcoin Wallet
This guide will show you how to create and set up your first Bitcoin wallet (an "account"). But first:
A "wallet" is basically the Bitcoin equivalent of a bank account. It allows you to receive bitcoins, store them, and then send them to others. There are two main types of wallets.
A hot wallet is one that you install on your own computer or mobile device. You are in complete control over the security of your coins, but since they are on a device that is connected to the internet they are less secure.
The second type of wallet is a hardware wallet. They maintain high levels of security to protect your coins by storing your coins offline. Offline storage keeps your coins and ata out of reach from hackers.
The two most popular hardware wallets are the Ledger Nano S and TREZOR.
The Ledger Nano S hardware wallet.There are four main wallets that we recommend for beginners.
Coinbase
Sending coins with CoinbaseCoinbase is a web wallet with a simple design and a number of very useful features that make it excellent for beginners. You can send and receive bitcoins via email and buy and sell bitcoins directly from Coinbase.
Once you get the hang of things, it is better to move your coins off of Coinbase and into a wallet mentioned above like the Ledger Nano S. Coinbase is a good place to buy bitcoins and learn how it works, but not a good solution for long term storage.
A full-featured Android app enables access to all account functions on the go. Coinbase's founders have a proven startup track record and have raised money from very prominent venture capitalists. This gives Coinbase a level of legitimacy unparalleled in the Bitcoin space. They are also one of the only large Bitcoin companies to never suffer a major hack. Click here to sign up.
Electrum
Sending coins with Electrum for WindowsElectrum is a software wallet that enables you to set up a strong level of security very quickly. During the simple installation process, you are given a twelve word phrase that will allow you to recover all of your bitcoins in the event that your computer fails. Your wallet is also encrypted by default which helps protect your coins against hackers. Electrum is available for Windows, OSX, and Linux and is our recommended software wallet for beginners. Click here to download the right version for your operating system.
Bitcoin Wallet for Android
For those looking for mobility and security, we recommend the simply-titled Bitcoin Wallet mobile app. There is a version for both Android and BlackBerry OS. It is a software wallet, so you retain complete control over your bitcoins. It also works well with QR codes and NFC, making transferring coins to someone else's phone easier than writing a check. Be sure to backup your wallet (with the included "Backup Wallet" feature) or you risk losing all your coins the next time you get too close to a pool.
How to Setup Bitcoin Cold Storage
In this guide we will walk you through setting up your very own cold storage wallet. Before diving into the process, you may be wondering what is cold storage?
In simple terms, cold storage refers to keeping your bitcoin completely offline. Cold storage, also known as a cold storage wallet, is the opposite of a hot wallet where your bitcoin is kept online. Since Bitcoin is a digital asset, keeping them online increases your risk or attack surface for having your bitcoin stolen when kept online using a custodial service. By keeping your bitcoin in cold storage, your attack surface is greatly diminished.
Getting started
The first step to getting your bitcoin into cold storage is creating an offline Bitcoin address. This address will have both a public and private key-pair which never goes online (until you're ready to spend it). With this guide, we will show you how to make a free cold storage wallet using the paper wallet method.
Setting up a paper wallet
Setting up your cold storage paper wallet is fairly simple and requires very little technical knowledge. The first step will be to go to the Bitcoin.com paper wallet tool here.
Before doing anything else, while on this page you will want to save it locally to your computer. To save a web page to your local machine, press Ctrl-S and save the file as a complete webpage (to your desktop for example). After saving, simply close out the open Bitcoin.com paper wallet tool page. Then disconnect your computer from the internet; don't worry, you only need it offline temporarily for this task.
After disconnecting from the internet, open the saved file (on your desktop). Move your mouse around on the page and/or type some random characters into the text box to create extra entropy (randomness). By doing this, you create a random Bitcoin address that has both a public and private key-pair. Since you saved the file locally and are not connected to the internet, the Bitcoin address you created was done completely offline.
The final paper wallet page should look similar to this example page
Print the page
The next step is making an offline copy of your Bitcoin address which you can later load with Bitcoin for a complete cold storage solution. While on the locally saved paper wallet page, while still disconnected from the internet, click on the Print button. Warning: before printing the page, make sure your printer is also offline (not connected to the internet through wifi for example). Once you are sure, print the page. Congratulations, the hard part is over! You have now created an offline Bitcoin address and made a hard copy of it locally for safekeeping. On the printed page should be the public Bitcoin address and QR code with the corresponding private key and QR code. We strongly recommend that you store the paper wallet somewhere secure, such as a fireproof safe. You can now safely connect back to the internet.
How does this work?
The Bitcoin.com paper wallet tool is a client-side address generator, which generates public and private Bitcoin key-pairs locally through your browser. The benefit of this technique is you can load the JavaScript locally and trust that the JavaScript did not change after being loaded. The tool is open source and the code can be reviewed at any time. Also, make sure you never share your private key with anyone or online.
Adding funds to your cold storage wallet
The next step is you want to add bitcoin to the wallet. Just like with any other bitcoin transaction, using a wallet you may have online, scan the public cold storage wallet QR code or copy the address, and send funds to your cold storage. You can check the status of the funds at anytime using a Bitcoin block explorer.
Redeeming bitcoin from cold storage
When you are ready to spend from your cold storage wallet, you will need to import the private key to a Bitcoin wallet that is online. Any wallet that supports importing private keys will work. For example, if you download the Bitcoin Unlimited wallet (which is a full Bitcoin client) you can import the private key. To do so, simply follow these steps:
Open the client and click on Help
Select the Debug Window and click on the Console tab
Type in the field "importprivkey <bitcoinprivkey>" (replace <bitcoinprivkey> with your private key and remove quotes)
Hit enter to import the private key; this will require a rescan of the blockchain which may take a few minutes to sync
In this screen, you can see the "importprivkey" command in the Console. Type "help" in the Console to get a full list of wallet commands.
Another alternative online web wallet that supports importing private keys is Blockchain.info. To import your private key on this wallet, simply follow these steps:
Open the online wallet
Click on Settings and then click on Addresses
Click on Import Address
Copy and paste the cold storage private key and click Import/transfer
You can safely archive the old address and transfer the funds to your wallet
Once you have successfully moved your cold storage funds online, they are ready to spend. Note: Never reuse cold storage wallets. Once you have redeemed them online, follow the process outlined above to create a new one when necessary. Want a cool place to spend your bitcoin? Check out the Bitcoin.com store!
Step 1 —> Get Started With Bitcoin
Overview – Table of Contents

Get Started With Bitcoin

Get a Bitcoin wallet

Best Bitcoin Wallets

How to Get Bitcoins

How to Earn Bitcoins

What is Bitcoin mining?

Merchant Directories

Promotional Images

Spending Bitcoins

Bitcoin News
Many people ask, 'How do I get bitcoins?' The quick and dirty is covered in our comprehensive guide: 40+ Best Ways To Buy Bitcoins
The easiest and fastest way to buy bitcoins instantly with a credit card or debit card is via Indacoin where you can acquire $50 or less of bitcoin fast and usually within 10 minutes.
However, you may be new to the entire cryptocurrency concept and for that we recommend you learn a few things.
Bitcoin is extremely empowering but also different than the currency you know and use every day.
---
Before you start using Bitcoin, which is still experimental but has been operational without any interruptions for over eight years, there are a few things that you need to know in order to use it securely and avoid common pitfalls.
First, Bitcoins are impossible to counterfeit or inflate.
Second, you can use them to send or receive any amount of money, with anyone, anywhere in the world, at very low cost. Bitcoin payments are impossible to block, and bitcoin wallets can't be frozen.
Third, with Bitcoin you can directly control the money yourself without going through a third party like a bank or Paypal.
Fourth, Bitcoin transactions cannot be reversed or refunded. You should only deal with businesses or people you trust.
FifthTo be valid, a Bitcoin transactions must be confirmed at least once but preferrably 6+ times before it has happened and becomes irreversible.
Sixth, Bitcoin is not anonymous but there is tumbling. All Bitcoin transactions are stored publicly and permanently on the network, which means anyone can see the balance and transactions of any Bitcoin address.
Seventh, you can get bitcoins by accepting them as a payment for goods and services or by buying them from a friend or someone near you. You can also buy them directly from an exchange with your bank account.
Eighth, there is a growing number of services and merchants accepting Bitcoin all over the world. You can use Bitcoin to pay them and rate your experience to help honest businesses to gain more visibility.
Ninth, the Bitcoin industry is always changing and there are many Bitcoin news services to stay up to date.
Tenth, beware of the confusingly similar Bcash, BCH, Bitcoin Cash project.
---
Step 2 —> How To Get A Bitcoin Wallet
Setting up your first Bitcoin wallet is simple. There are several quality mobile, desktop, and hybrid wallets available. If you want to do thorough research then you can read our comprehensive guide on how to find the best Bitcoin wallet.
A great path would be:
(1) a mobile wallet like Airbitz (iPhone, Android), CoPay (iPhone, Android) or Mycelium (Android).
(2) acquire bitcoins from a friend, as payment for a good or service or buy bitcoins from one of the many exchanges.
(3) if you decide to store large amounts of bitcoins and want to know they are absolutely safe then use Armory.
---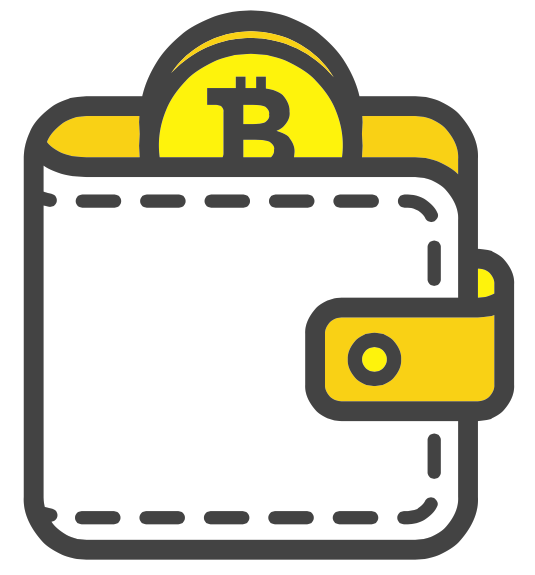 Best Mobile Bitcoin Wallets
iPhone and Android apps are available with popular choices including:
Copay
Copay is a Bitcoin wallet by Bitpay and available on iOS, Android, Windows Phone, Linux, Max OS X, and Windows. Because Copay is available on multiple platforms, it's easy to use the same wallet or accounts across multiple devices.
Copay's simple, clean user interface makes it a good choice for new Bitcoin users. Copay is also a good option for businesses due to a shared account feature, which requires a certain number of users to sign each transaction. Two co-founders, for example, could create a 2 of 2 wallet where both will be required to sign each transaction.
breadwallet (Android)
Breadwallet started out as the most popular wallet for iPhone, and now it is also available for Adroid devices running Android 6.0 or higher. The simplicity and easy-to-use security makes it a great place to start for users who are new to bitcoin.
Airbitz
AirBitz is another Bitcoin wallet that's great for everyday use. It's integrated with Fold, meaning you can get 20% discounts at Starbucks from within the wallet.
Airbitz manages accounts with usernames and passwords, but doesn't have access to your funds. This type of account creation is easier for less technical users who may have trouble backing up or understanding HD seeds.
breadwallet (iOS)
Breadwallet's combination of simplicity and security has made it the most popular iOS wallet. iPhone users in search of their first Bitcoin wallet should find Breadwallet easy to understand.
Best Bitcoin Software Wallets
Bitcoin software wallets are downloaded to your computer, give you more control and do not depend on third-party services. Most software bitcoin wallets require a day or so to download the blockchain before they are ready for use.
Armory
Armory is the most mature, secure and full featured Bitcoin wallet but it can be technologically intimidating for users. Whether you are an individual storing $1,000 or institution storing $1,000,000,000 this is the most secure option available. Users are in complete control all Bitcoin private keys and can setup a secure offline-signing process in Armory.
Bitcoin Core
Bitcoin Core is the "official" Bitcoin client and wallet, though isn't used by many due to slow speeds and a lack of features. Bitcoin Core, however, is a full node, meaning it helps verify and transmit other Bitcoin transactions across the network and stores a copy of the entire blockchain. This offers better privacy since Core doesn't have to rely on data from external servers or other peers on the network. Bitcoin Core routed through Tor is considered one of the best ways to use Bitcoin privately.
Best Hybrid Bitcoin Wallets
Hybrid Bitcoin allow you to both control the private keys and have the easy of use of a web wallet.
Copay
Copay is a Bitcoin wallet by Bitpay and available on iOS, Android, Windows Phone, Linux, Max OS X, and Windows. Because Copay is available on multiple platforms, it's easy to use the same wallet or accounts across multiple devices.
Copay's simple, clean user interface makes it a good choice for new Bitcoin users. Copay is also a good option for businesses due to a shared account feature, which requires a certain number of users to sign each transaction. Two co-founders, for example, could create a 2 of 2 wallet where both will be required to sign each transaction.
Best Bitcoin Web Wallets
Bitcoin web wallets are the easiest and most convenient to use but are potentially less secure than the above options because the private keys to your bitcoins are usually held by a third-party.
Due to the large number of security breaches where people have lost bitcoins, we do not recommend any of the current Bitcoin web wallets. A wallet like Copay can be used on mobile & desktop. It provides the benefits of a software wallet and is easy to use across many devices. Copay also helps you securely share wallets with other people.
Best Bitcoin Hardware Wallets
Bitcoin hardware wallets are the most secure because they do not expose your private keys to the network.
---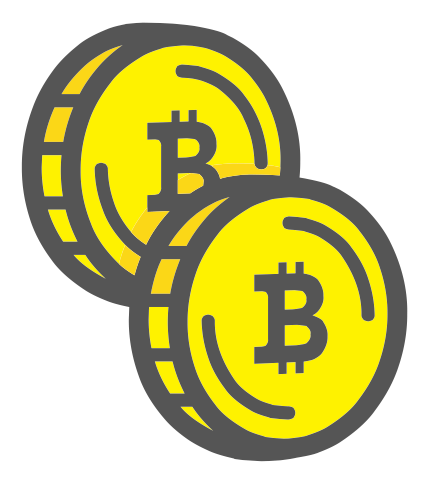 Step 3 —> How To Get Bitcoins
How to buy Bitcoins
With the Bitcoin price so volatile many people seem curious about getting some. Below we have listed some of the best exchanges.
If you want to do your own research then check our guide on how to buy bitcoins in any country. Here are our recommendations:

Coinbase 
Buy
Coinbase is one of the world's largest Bitcoin exchanges. Users in the United States, Canada, most of Europe, and Singapore can buy bitcoins with a connected bank account or SEPA transfer.
European users can purchase bitcoins with 3D secure credit or debit cards.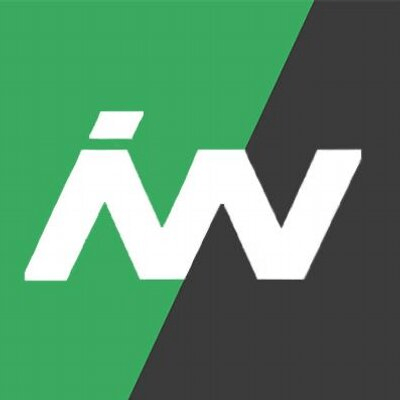 Indacoin 
Buy
Indacoin is a global platform enabling the quickest bitcoin purchases in more than 200 countires with a credit or debit card and no registration.If it's the first time you use the card, you will receive a call from Indacoin with a 4-digit code, which should be entered on your order page. After that, you will have to enter a 3-digit code, which can be found on your online card statement next to the charge amount.
You will have the limit of $50 for the first transaction, $100 for the second transaction available after four days of the initial purchase and $500 after eight days of the first buy. The total limit for the first month will be $5,000 and then no limits at all.
Since your card is verified, cryptocurrency is sent automatically within ten minutes after the payment.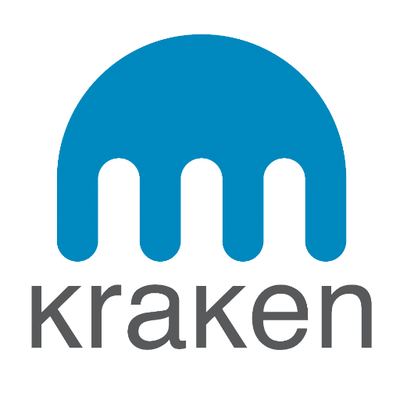 Kraken 
Buy
Kraken is one of the world's largest Bitcoin exchanges. Residents of Europe and the UK can deposit and purchase bitcoins with same day SEPA transfer.

LocalBitcoins 
Buy
LocalBitcoins is an escrow service that helps match Bitcoin buyers and sellers.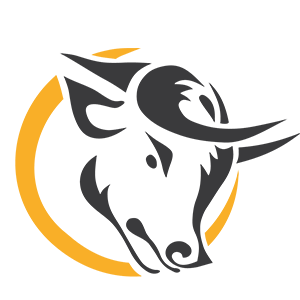 SpectroCoin 
Buy
SpectroCoin is an all-in-one solution for Bitcoin offering an exchange, debit card and ability to buy bitcoins with credit cards.
How To Earn Bitcoins
Many people find that the best way to get bitcoins is to accept them as payment for the products or services they already sell. Just give your customers the option to pay in bitcoin.
To make it easy, you may want to sign up for a bitcoin merchant account which allows you to send invoices and integrate bitcoin payments into your order pages for the most popular online shopping cart systems.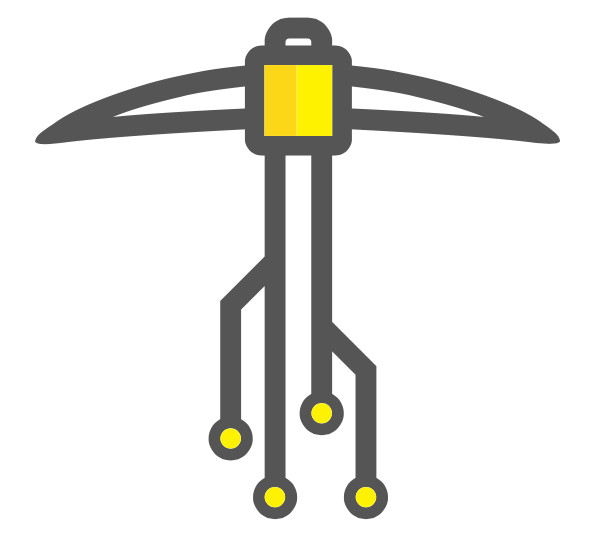 What Is Bitcoin Mining?
Mining bitcoins requires an investment in specialized bitcoin mining hardware designed to process double round sha256 hash verifications at high speed.
Getting started with Bitcoin mining can be a daunting endeavor and it has become highly specialized so you may want to leave it to professionals with Bitcoin cloud mining services.
Nevertheless, there are many excellent bitcoin mining systems available.
It is important to point out that bitcoin mining is highly competitive and risky for would-be participants. Please see our bitcoin mining guide for more detail.
If you want to try your luck at bitcoin mining then this Bitcoin miner is probably the best deal.
---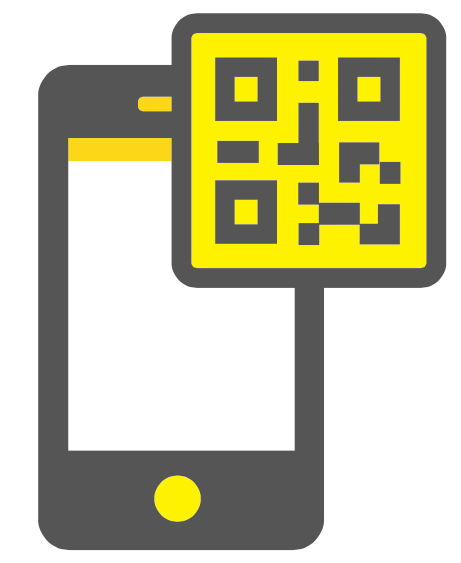 Step 4 —> How To Use Bitcoins?
Starting to use bitcoins can be exciting because it is a new technology. Bitcoins can be used to purchase just about anything you want. Dental services, a brand new car, travel and even luxury real estate.
We recommend searching the Bitcoin merchant directories below to locate the merchants you are interested in. You can buy gift cards with bitcoin and shop easily at most of the stores you already use.
Bitcoin Merchant Directories
One of the best things to buy with Bitcoin is virtual private network (VPN) services to keep your Internet traffic safe, secure and private. We put together a comprehensive list of VPNs you can buy with Bitcoin.
Another tool many people like to buy is a Bitcoin debit card which enables people to load a debit card with funds via bitcoins.
Promotional Images
Are you a merchant or freelancer that would want to start accepting bitcoins for goods or services? We have a few high resolution graphics that can help you.
So this is exactly the typical sign as you can also find on the Bitcoin Wiki.
Just that it is in fully scalable PSD form so even blowing it up to huge printable resolutions will do no harm to them. And you can edit them easily.
All images have transparent corners.

Gold Version
A bit more exciting. Same deal: PSD and resolutions available with no copyrights to worry about by using and modifying an existing coin design. Scaling the PSD up more than 500% is fine but after that it may get blurry.

Buy Gift Cards With Bitcoins
Available from Gyft and spendable at:
Charity
BitGive – a non-profit foundation that is accepting donations from the Bitcoin community and providing charitable gifts to environmental and public health causes worldwide.
---
Step 5 —> Staying Informed With Bitcoin News
Michael Casey and Paul Vigna of the Wall Street Journal authored The Age of Cryptocurrency which has become a best seller on the topic of Bitcoin.
This may be a great book for you to start with when forming an intellectual foundation on this new technology.
Guide to Cryptocurrency Wallets: Opening a Bitcoin Wallet
This guide will cover in great detail on the process of opening Bitcoin wallet. This is an extension of our previous Guide to Cryptocurrency Wallets: Why Do You Need Wallets?
Keeping your Coins in an exchange can present a real risk of you losing them all. Why? Simply because you do not technically "own" the coins you've bought in an exchange. Exchanges work like a bank; it is a third-party service provider that you trust to keep your coins safe. However, there is always a probability of the exchange shutting down or being hacked, resulting in a loss of coins (Case in point: Mount Gox exchange). Given the lack of regulatory frameworks on exchanges and cryptocurrencies as a whole as well as the infancy of the industry, the best way to keep your coins safe is to have total control of your coins. (See also: Coins, Tokens & Altcoins: What's the Difference?)
Having real and true ownership of your Coins means that you control your own private keys. And the only way you can control and manage your private keys is through owning your own wallet. It's also important to note that in order participate in any ICO, you have to open a Bitcoin or Ethereum wallet as both of them are the most widely accepted base currency for any ICO. (Read more: Beginner's Guide to ICO Investing: How to Participate in ICOs)
The most common Bitcoin wallet is Blockchain wallet (the wallet is called Blockchain, after the technology which underpins Bitcoin). It is a software wallet that is simple to set up and provides the security benefits of coin ownership. This guide will explain the steps needed for you to open your own Bitcoin wallet. Before we move on, it's important to understand key terms associated with a wallet. (Read also: Upcoming Bitcoin Hardforks You Should Know: Bitcoin Gold & Segwit2X)
Let's begin setting up your Bitcoin wallet!
Make sure you bookmark the page, as there have been many cases of phishing sites that mirror Blockchain.info's site. As a precaution, you should also examine the URL and look for "Blockchain Luxembourg S.A.R.L [LU]" Certificate to authenticate that this is the original site.
Step 2: Complete the Sign-Up Process
Create a new wallet by entering your email and a secure password. It's good to have a long and arbitrary password to better secure your wallet. If you have a tendency to lose it, make sure you note it down and store it somewhere safe. Click on "Continue" to proceed and you'll receive a confirmation email.
Step 3: Backup Your Paraphrase
Once you're logged in, go to the "Security Center" tab on the left side of your dashboard and click on "Backup Phrase". This is the first level in securing your wallet.
Print the "Recovery Sheet" and write down your 12-word recovery phrase. Be extra careful to ensure that you've written the correct word and letters. Store the Recovery Sheet in a safe place.
Step 4: Link Mobile Number & Enable 2FA
Enhance your security by moving towards "Level 2" of the Security Center. Link your mobile number to your wallet and enable 2-Factor Authentication. (See more: Guide to Cryptocurrency Security: Activating 2FA)
Step 5: Block TOR-linked Addresses
Secure the final level in your "Security Center" by blocking IP addresses from the TOR network.
Step 6: Done!
You can begin to receive Bitcoin or Ethereum in your wallet from an exchange or import a paper wallet to start trading. Go to your dashboard and click on "Request" to access your Bitcoin/Ethereum address, where you can start receiving Bitcoin and Ethereum. (Read also: Crypto Guide 101: Choosing The Best Cryptocurrency Exchange)
 Stay Safe!
How to Make a Paper Bitcoin Wallet
One of the most popular options for keeping your bitcoins safe is something called a paper wallet. Here we explain how to transfer all those digital coins into a physical paper form using just a printer.
Note that in this guide we'll be talking about bitcoin. However, the basic concepts apply to any other cryptocurrency; for example, litecoin.
What is a wallet and why do I need one?
A bitcoin wallet consists of two 'keys'. The one you'll already likely be familiar with is the public key, which is your wallet address and is how other people send bitcoins to you.
The other part of your bitcoin wallet is the private key. It is this that enables you to send bitcoins to other people.
The combination of the recipient's public key and your private key is what makes a cryptocurrency transaction possible.
It is important to understand that, if anyone else obtains the private key of your wallet, they can withdraw your funds – this is why it's absolutely essential that nobody else discovers it.
So, if you keep your coins in either an online wallet, or a hard-drive-based software wallet, you are vulnerable to attacks by hackers or malware that can log your keystrokes.
Furthermore, a stolen PC or a hard-drive crash could also see you waving bye-bye to your digital treasure.
Used with care, a paper wallet can protect you from these possibilities.
What is a paper wallet?
A paper wallet is a document that contains copies of the public and private keys that make up a wallet. Often it will have QR codes, so that you can quickly scan them and add the keys into a software wallet to make a transaction.
The benefit of a paper wallet is that the keys are not stored digitally anywhere, and are therefore not subject to cyber-attacks or hardware failures.
The disadvantage of a paper wallet is that paper and ink can degrade, and paper is relatively fragile – it's definitely worth keeping well away from fire and water for obvious reasons.
Furthermore, if you lose a paper wallet, you'll never be able to access the bitcoins sent to its address.
Creating a paper wallet
Here are 10 steps needed to create a paper wallet:
To generate a new bitcoin address, open BitAddress.org in your browser (or LiteAddress.org for litecoin).
BitAddress (but not LiteAddress) will ask you to create some randomness by either randomly typing characters into the form or moving your cursor around.
You will be presented with your public and private keys and their respective QR codes. Do not scan these.
Click the 'Paper wallet' tab.
Select the number of addresses to generate.
If you don't wish to keep the bitcoin artwork, click the 'Hide art?' button.
Click the 'Generate' button to create new wallets.
Once the wallets are generated, click the 'Print' button to make a hard copy.
Your browser will ask you to select the printer you wish to use. In the case of Google Chrome, you may also save the page as a PDF file.
Make a note of the public addresses, or scan the public address QR code in your bitcoin (or litecoin) app and start depositing funds.
For users of the Blockchain.info website, there is also a basic paper wallet option too. Click on the 'Import/Export' option, and look for the 'Paper wallet' link on the left-hand menu.
A much more sophisticated option for your paper wallet can be found at Bitcoinpaperwallet.com.
This website offers a tamper-resistant design of paper wallet. It is also possible to order holographic labels to demonstrate that the wallet hasn't been tampered with. It also supplies a live-boot Ubuntu CD with paper-wallet software pre-installed.
Security Concerns
Given the implications and risks of storing large amounts of money, you may want to take serious precautions for how to go about creating your paper wallet and storing it afterwards.
Do not let anyone see you create your wallet.
BitAddress and LiteAddress both support encryption of private keys through the BIP38 algorithm. This provides two factor authentication for your paper wallet; ie: something you have (the paper wallet), and something you know (the passphrase). Also note, that you will have to use the same website in the future to decrypt the private key.
To rule out the risk of any sort of spyware monitoring your activity, you should use a clean operating system. A good way to achieve this would be to create a USB flash drive or DVD with a 'LiveCD' Linux distribution, such as Ubuntu.
Furthermore, once a paper-wallet has been set up via a website, it should be possible for the website code to run offline. Therefore, before creating the private and public keys, take your computer offline before generating the keys.
For ultra-tight security, print the paper wallet from a printer that is not connected to a network.
Tips for keeping your paper wallet safe
Store the paper wallet in a sealed plastic bag to protect against water or damp.
If your paper wallet isn't folded you could laminate it for durability and proof against water.
If you have one, store your paper wallet in a safe to protect from theft and fire.
You could entrust the paper wallet with a solicitor. For example, the person who holds your last will & testament.
For added redundancy, you may store a wallet in several locations. Some bitcoiners use trusted family members, others use deposit boxes.
Exporting private keys from altcoin wallets
If you want to create a paper wallet for a lesser-used currency that doesn't have an address generator website, there is still a way to achieve this.
What every alt-currency does have is a variation of the Bitcoin-Qt wallet application.
Goto the 'Receive' tab, where your wallet addresses are listed.
Right-click on the address you wish to save, then copy the address to the clipboard.
Click the 'Help' menu and select 'Debug'.
In the 'Console' tab, enter "dumpprivkey" and paste in the wallet address.
The console will then display the private key of that wallet.
You then have the public and private keys of the wallet. You can print these 'as is', or you can opt to generate QR codes to print.
However, the wallet details will still exist in your computer. The only way to remove them it is to open your file explorer in the 'C:\Users\[YourUsername]\AppData\Roaming\[Wallet App Name]\' folder and delete the 'wallet.dat' file.
NOTE: this will remove all addresses held in the software wallet, and you should make sure that there are no funds remaining in the other addresses you will be deleting.
Now you should be the proud owner of an unhackable paper wallet for your digital currency. If a paper wallet is not for you, however, you could use your own mind with a brain wallet